"Rocker Chixx is just the most fun I have had since I first discovered a trampoline at age 7. You get to sing, laugh, learn and release your inner diva and everyone just goes right along with you on the crazy train."
Molly Jo (mother & lawyer)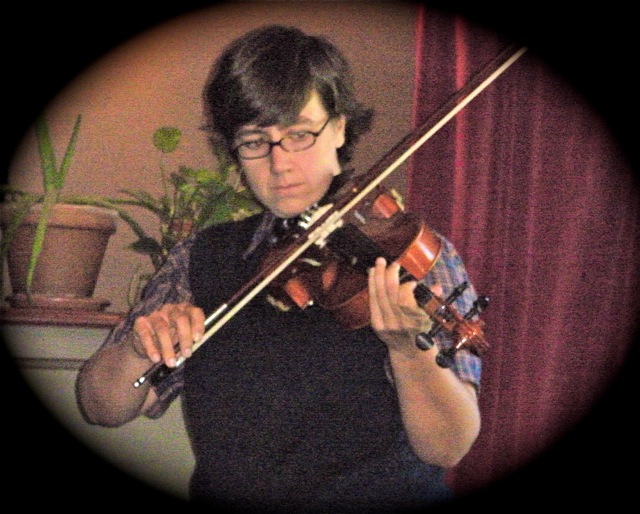 "Teri is great. She loves a wide range of music and has good energy to keep you motivated. I would recommend her to anyone, young or old."
- Nicole Anderson, Adult Viola Student

"I have waited for years to take violin lessons. I feel that it was meant for Teri and I to be introduced as I couldn't have asked for a better instructor!... she is patient and she enables me to learn at a pace that works for me, but still pushes me to succeed."
- Angela Stoltz-Panagakos, Adult Violin Student


GET SCHOOLED: ROCKER CHIXX CHOIR & PRIVATE INSTRUCTION:
ABOUT THE TEACHER: Not just a performing artist, Teri's had over 20 years of teaching experience working with non-profits, charter & private schools, working with all ages from 6 - senior, privately or with ensembles, bands and choirs. She brings her eclectic experience as a working musician in contemporary music, classical, folk/country & jazz to the table when working with students to reach tangible goals and enrich their creative lives. Teri's students have gone on to further their skills in the Metropolitan Youth Symphony, OSU Symphony, NW Children's Theater, St. Mary's Marian Singers, Grant's advanced choir or to front their own bands and play in local clubs. Whether you want to rock the world or your living room, lessons are structured to suit your personal goals.

"There is nothing I love more then when a student has their first success or when he or she ignores the inner critic and unleashes their inner diva! Those moments are truly wonderful for me as a teacher, no matter how big or small. It's how we grow and thrive and should not be minimized." - Teri __________________________________________________________________________________________

ROCKER CHIXX CHOIR:
ALL AGES(8 - 108) All female, rocking community based choir that meets annually for 13-15 weeks of rehearsals & performs with an all female band in a public performance! No audition or experience necessary, just be able to commit, carry a tune and be prepared to slay in super fun inclusive community of ladies, female identified, and girls.


For more info click on the link above or contact: Director Teri
________________________________________________________________________________________

PRIVATE INSTRUCTION:

VOICE: Working with the voice is a special and intimate experience and privilege I've long treasured. I've been teaching vocalists of many different levels for 20 years and in various styles. My main emphasis is on giving students a joyful, yet challenging experience as they expand their musical knowledge and facility of their very unique instrument. Students are given exercises they can use for a lifetime to maintain a healthy and responsive voice, while expanding their range and developing tone. Yoga based breathing and stretching warmups add to the internal focus we hope to cultivate. More advanced students can also look at improvisation, theory, songwriting, stage and mic work. Lessons are shaped towards your personal goals and needs.

VIOLA & VIOLIN: For Beginning students just picking up their instrument, Intermediate students looking to hone their technique and style or advanced students looking to delve into improvisation for the first time - all levels and ages are welcome! As a violist with jazz, rock, pop, folk, country and of course classical experience, I seek to provide students with a well rounded perspective to playing a string instrument with relaxed confidence. Emphasis is on fun and creativity!

Regular Private Lesson rates:
- $35 1/2 lessons (For children under 6 ~ 12 yrs.)
- $65 hour lessons - Adults & teens 13 & up
- $75-85 for House Calls(1 Hr)/Band Coaching (1 1/2 hours)

PAY NOWwith my PayPal Link
(No fee if using your paypal account). Cash, Check, Credit Card are also accepted.

- Location: Most private lessons are taught in my North Portland Home/Studio on N. Alberta Street.
For more information contact me at instruction at teriuntalan dot com.
I look forward to working with you!


copyright 2004, Teri Untalan
Photography: Anthony Pidgeon
Site Design: David Bloxsom